György Czuppon
PhD
senior research fellow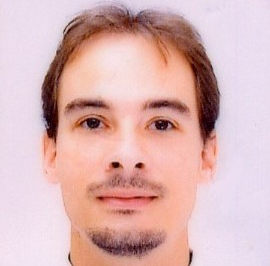 Contacts
+36 1 309 2600 / 1112
+36 1 319 3137
czuppon.gyorgy at csfk.org
312. room
Qualifications
2009 PhD Department of Earth and Space Science, Graduate School of Science, Osaka University, Japan. Title of the doctor thesis: Noble gas compositions of mantle derived xenoliths from Tasmania and North Queensland.
2003 MSc Department of Petrology and Geochemistry, Eötvös Loránd University, Budapest, Hungary. Title of the Master thesis: Origin of the Middle Ignimbrite Unit from Bükkalja: magma-mixing in a layered magma-chamber
Employment
2010-től MTA, Institute for Geological and Geochemical Research, Research Centre for Astronomy and Earth Sciences, Hungarian Academy of Sciences
2009-2010 University of Vienna, Deparment of Lithospheric Research
2005-2009: Osaka University, Department of Earth and Space Science
Language knowledge
English, B2
German, Zertifikat Deutsch – Goethe Institut
Italian
Japanese
Main fields of research
Stable isotope and noble gas isotope geochemistry:

paleoclimatology (speleothems)
cave monitoring
recent meteorological and climatological processes (stable isotope composition and origin of the precipitation)
geochemical investigation of magmatic and sedimentary rocks
Membership of scientific and professional organizations
1997- Member of the Hungarian Geological Society
2011- European Society for Isotope Research (ESIR)
2011- European Association of Geochemistry
Geologischen Vereinigung
International Association of Volcanology and Chemistry of the Earth's Interior (IAVCEI)
Mineralogical Society of America
Research grants, scholarships
2016. október 1-től: OTKA PD (címe: Holocén éghajlati és környezeti változások rekonstrukciója magyarországi és horvátországi cseppkövek komplex geokémiai vizsgálata alapján)
2015 Bolyai János Research (Post Doc) Scholarship of the Hungarian Academy of Sciences
2009-2010 Scholarship of the Japanese Government and Osaka University: Postdoctoral fellowship at the Department of Lithospheric Research, University of Vienna (International Training Program)
2005-2009 Japanese Government (Monbukagakusho) Scholarship: Research and PhD course at the Department of Earth and Space Science, Graduate School of Science, Osaka University, Japan
2003 Grant of the Pro Renovanda Cultura Hungariae "Alapítvány Diákok a Tudományért szakalapítvány
2002 Ceepus-Scholarship: Research and studies during the Master course at University of Vienna, Austria
2001 Grant of the Pro Renovanda Cultura Hungariae "Alapítvány Diákok a Tudományért szakalapítvány"
Awards
2019 Excellent Researcher; award of the Research Centre for Astronomy and Earth Sciences, Hungarian Academy of Science
2007 Young Scientist Award (2nd place) in the International Conference on Gas Geochemistry 9th, Taipei, Taiwan
2003 Award of Outstanding Student of the Faculty of Science, Eötvös University (Hungary)in the 2002/2003 school year
Prizes won at scientific competitions
2003 Certificate of Merit of 26th in the competition of the National Scientific Conference of Students held at University of Miskolc, Hungary
2002 Award (2ndnd place) in the competition of the University Scientific Conference of Students held at the Faculty of Science, Eötvös University, Hungary
2001 Certificate of Merit of 25thth in the competition of the National Scientific Conference of Students held at University of Pécs, Hungary
2000 Award (3rdrd place) in the competition of the University Scientific Conference of Students held at the Faculty of Science, Eötvös University, Hungary
Teaching
2013- MSc course at the Szeged University. Title of the course: Stable isotope geochemistry and paleoclimate research
2019- PhD course at the Eötvös Universty. Title of the course: Isotopes in environmental science
Supervisor/consultant:TDK (5); BSc (2); MSc (7); PhD (2)
Selected publications of the last 5 years
Czuppon Gy., Demény A., Leél-Őssy Sz., Óvari M., Molnár M., Stieber J., Kármán K., Kiss K., Haszpra L (2018): Cave monitoring in Béke and Baradla Caves (NE Hungary): implications for the condition of the formation of cave carbonates. INTERNATIONAL JOURNAL OF SPELEOLOGY 47 (1). 13-28.
Czuppon Gy., Bočić N,Buzjak N,Óvári M, Molnár M (2018): Monitoring in Barać and Cerovačke Caves (Croatia): implication for climatological and hydrological processes which control the speleothem formation. QUATERNARY INTERNATIONAL 1-14.
Bottyán E, Czuppon Gy., Weidinger T., Haszpra L., Kármán K (2017): Moisture source diagnostic and isotope characteristics for precipitation in East Hungary: implication for their relationship. HYDROLOGICAL SCIENCES JOURNAL 62: 2049-2060.
Demény A, Németh P, Czuppon Gy., Leél-Őssy Sz, Szabó M, Judik K, Németh T, Stieber J (2016): Formation of amorphous calcium carbonate in caves and its implications for speleothem research. SCIENTIFIC REPORTS 6: 39602.
Demény A, Czuppon Gy., Lécuyer C, Fourel F, Xia QK, Liu J, Pintér Z, Király E, Török K, Szabó Á, Deloule E, Falus G, Fancsik T, Zajacz Z, Sándorné Kovács J, Udvardi B (2016): Water concentrations and hydrogen isotope compositions of alkaline basalt hosted clinopyroxene megacrysts and amphibole clinopyroxenites: the role of structural hydroxyl groups and molecular water. CONTRIBUTIONS TO MINERALOGY AND PETROLOGY 171:38
Kovács I, Demény A, Czuppon Gy., Kern Z, Leél-Ossy S, Németh A, Szabó M, Tóth M, Wu C-C, Shen C-C, Molnár M, Németh T, Németh P, Óvári M (2016): Recrystallization-induced oxygen isotope changes in inclusion-hosted water of speleothems - Paleoclimatological implications QUATERNARY INTERNATIONAL 415: 25-32
Czuppon Gy., Ramsay RR, Özgenc I, Demény A, Gwalani LG, Rogers K, Eves A, Papp L, Palcsu L, Berkesi M, Downes PJ (2014): Stable (H, O, C) and noble-gas (He and Ar) isotopic compositions from calcite and fluorite in the Speewah Dome, Kimberley Region, Western Australia: implications for the conditions of crystallization and evidence for the influence of crustal-mantle fluid mixing. MINERALOGY AND PETROLOGY 108: (6) 759-775.
Tang H, Matsumoto T, Zheng J, Czuppon Gy., Yu C, Miyakawa C, Ping X (2014): Heterogeneous lithospheric mantle metasomatism in the eastern North China Craton: He-Ar isotopes in peridotite xenoliths from Cenozoic basalts.JOURNAL OF ASIAN EARTH SCIENCES 80: 185-196.
Maskenskaya OM , Drake H , Broman C , Hogmalm JK, Czuppon Gy., Åström ME (2014): Source and character of syntaxial hydrothermal calcite veins in Paleoproterozoic crystalline rocks revealed by fine-scale investigations. GEOFLUIDS 14:(4)495-511.
Demény A, Czuppon Gy., Siklósy Z, Leél-Őssy Sz, Lin K, Shen C-C, Gulyás K (2013): Mid-Holocene climate conditions and moisture source variations based on stable H, C and O isotope compositions of speleothems in Hungary. QUATERNARY INTERNATIONAL 293: 150-156.
Czuppon Gy., Lukács R, Harangi Sz, Mason PRD, Ntaflos T (2012): Mixing of crystal mushes and melts in the genesis of the Bogács Ignimbrite suite, northern Hungary: an integrated geochemical investigation of mineral phases and glasses. LITHOS 148: 71-85.
Czuppon Gy., Matsumoto T, Matsuda J, Everard J, Sutherland L (2010): Noble gases in anhydrous mantle xenoliths from Tasmania in comparison with other localities from eastern Australia: Implications for the tectonic evolution. EARTH AND PLANETARY SCIENCE LETTERS 299: (3-4) 317-327.
Czuppon Gy., Matsumoto T, Handler M, Matsuda J (2009): Noble gases in spinel peridotite xenoliths from Mt Quincan, North Queensland, Australia: Undisturbed MORB-type noble gases in the Subcontinental lithospheric mantle. CHEMICAL GEOLOGY 266: (1-2) 19-28.
Last update 2021.05.05.